Travel
Some Of The World's Favourite Water Parks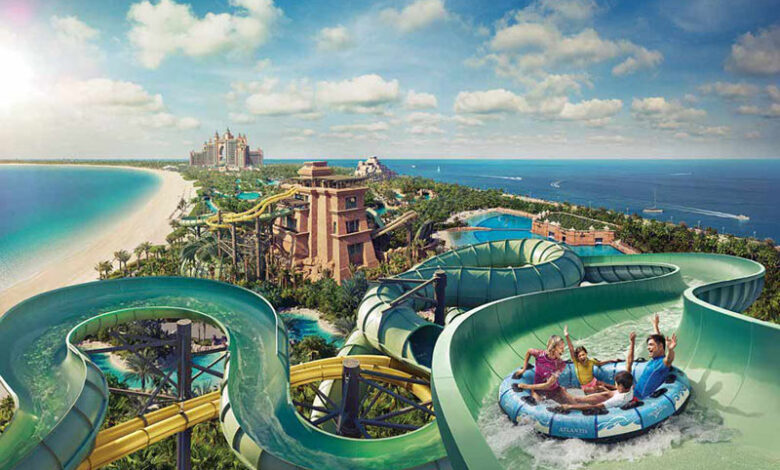 Australians love to go to the water park, whether it's just to splash around in the wave pool or to dare the hair-raising drops of the steepest slides, there's a feature for everyone to get all wet in, and have a great time doing it. The first water park in the world was Wet n' Wild in Orlando, Florida, USA. Opening in 1977, it was the beginning of a fun phenomenon that has since swept the world! Let's take a look at some of our top picks:
Thailand – The Kingdom has the sun, and it can get really hot, so what better way to spend the day than cooling off in the water? One of the best water parks in Thailand is the Andamanda Phuket, which features great water slides and delicious international cuisine in a themed fantasy land based on Thailand's fascinating myths and legends. The Eagle Flyer sends you down a wild vertical drop, then shoots you back up, making it a favourite of the more adventurous visitors!
 Brazil – Beach Park in Fortaleza, Brazil. Fortaleza is a beautiful beachside town that is an attraction unto itself, but you will want to visit Beach Park for some liquid thrills. The park's premier ride is the infamous Insano water slide, listed in the Guinness Book of Records as the world's highest at 41 meters, the same height as a 14-storey building! Those who dare reach speeds of 105 km/h during their plummet!
USA – It all started in Florida, and the "Sunshine State" is still represented! Universal Volcano Bay, Florida, USA is dominated by a 61-meter-tall artificial volcano called "Krakatau" that houses a variety of thrilling rides and slides. Also home to the Ko'okiri Body Plunge, its 38-meter height makes it America's tallest body slide.
Australia – You didn't think we would forget what's on offer down under, did you? Of course, Australia is home to great water parks! WetSide Water Park in Queensland features everything you need to have a great time, including slides and wave pools, but its most interesting feature is the amazing new Aqua Ninja obstacle course! Nine intense challenges test strength, coordination, stamina, and agility. Are you the boss ninja? Come find out!
These are just some of the water parks you can visit that help make the world a wetter place! Have fun, go wild, and stay wet!