Travel
The most credible motor yachts on the market are Viking Yachts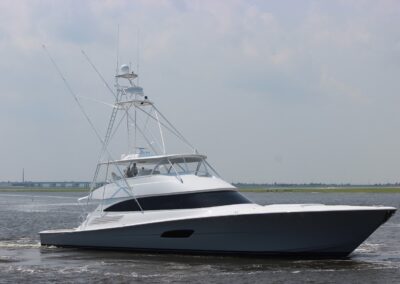 There are not many shipyards that are as dedicated to innovation as Viking Yachts. Shaping its philosophy around the phrase "building a better boat every day,"  Viking Yachts is among the industry leaders in performance, engineering, and craftsmanship for motor yachts.
Fully committed to excellence, Viking Yachts has more than 50 years of yacht building under its belt. Founded by brothers Bob and Bill Healey back in 1964 after they acquired Peterson-Viking Builders, a small New Jersey builder of 37-foot wooden sport fishing yachts, Viking Yachts has gone on to become an industry leader in semi-custom fiberglass yacht production models. Introducing the Viking 33 Convertible in 1971, the yard's first full fiberglass model, and the larger Viking 40 shortly after, interest in the yard and its motor yachts skyrocketed. Selling more than 400 yachts in ten years, Viking Yachts was the epitome of fishing and pleasure boats at the time.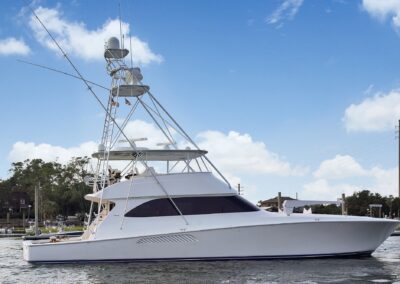 The yard of choice for many seasoned yachters and tournament fishing champions with more than 4,000 Viking Yachts delivered, part of the builder's reputation is linked to its dedication to producing 90 percent of its vessels in-house. Outside of mechanical components such as engines, pumps, and entertainment systems, the rest of the yacht is hand-crafted by the yard's talented team, maintaining the utmost standards and quality. The family-owned and operated company has continued to develop its manufacturing and production lines over the years, expanding to offer top-of-the-line convertibles, cruisers, and motor yachts. Viking Yachts is capable of constructing more than 100 yachts a year at its facilities, with its models encompassing five production lines measuring from 42 feet to 90 feet in length. Proudly instilling their signature commitment and drive to innovative engineering and refined luxury in each of their yachts, it is evident that Viking's vessels benefit from this inherent quality control advantage. Each yacht is thoroughly inspected by dedicated personnel during the build process, with careful attention to the smallest detail, ensuring greater reliability, safety, and a superior final product.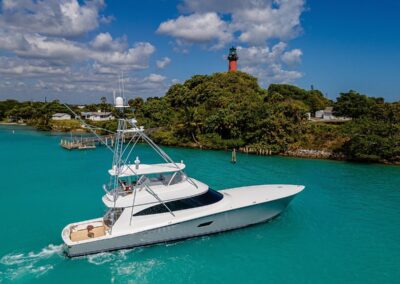 To learn more about Viking Yachts or the current Viking motor yachts for sale, please contact our expert team at FGI Yacht Group.